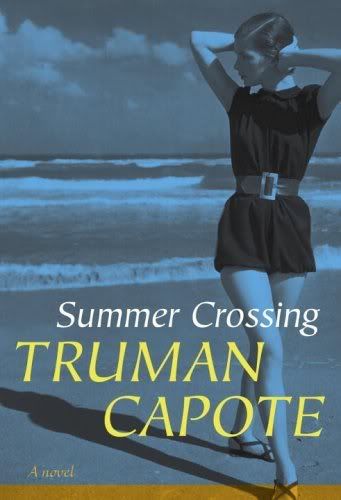 Has anyone heard about this? Apparently, the manuscript to Summer Crossing (the novel TC was working on before he decided to scrap it in favor of Other Voices Other Rooms) was found in his personal belongings and is being published on October 25. Truman wouldn't have wanted anyone to read it, which is why he scrapped it, but they're publishing it anyway. Is anyone going to get it? I feel kind of guilty about wanting to buy it... but I want to read it! I see it two ways:

1. Don't buy it! Don't go against TC's wishes and give money to Random House!
2. Buy it! And show Random House Truman still has fans.

I don't know. I guess we can get it from the library or something...

If you're wondering, it's about a society woman (ala Holly Golightly) and her "adventures in New York." Thoughts? And has anyone seen Capote yet? They are talking Oscar buzz for Phillip Seymour Hoffman.